Nigeria's mining industry is a sector on the verge of a boom. The current administration has been propositioned by various countries and mining companies seeking to take advantage of the nation's ample natural resources such as gold, precious and semi-precious gemstones, metals and ores. Like in many other African countries, China has made many inroads in Nigeria's mining industry.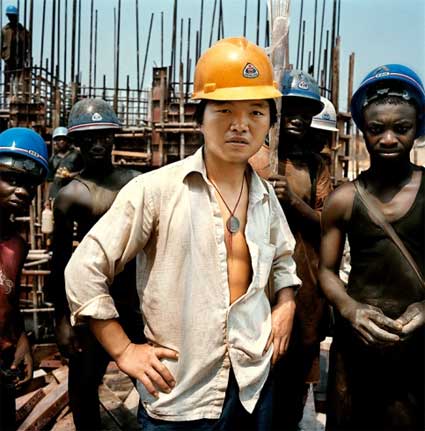 It appears that Chinese companies not only manage/control certain mining interests in Nigeria, but Chinese citizens are also working in these mines. A recent news report indicated that
two Chinese workers
got into a fight resulting in the death of one of them.
First off, let there be no confusion. This piece is not anti-China or Chinese by any measure. China's policy of exporting citizens to live and work in many of the countries where China has invested is a sound policy for China's future and growing population. However, what is good for China is not necessarily good for Nigeria, hence, it is imperative for Nigeria to enter into agreements with China very carefully.
There is little reason to have Chinese workers in Nigerian mines. Nigerians themselves are not only quite capable of working in their national mines, they are also in need of steady employment, something that the mining sector can provide. Furthermore, the presence of Chinese workers in other parts of the African continent has led to serious conflicts because this imported labor deprives citizens of work opportunities. Such tensions should not be encouraged by agreements that favor China and its citizens but disadvantage local labor.
There is also the issue of reciprocity. It must also be remembered that it is hard for Nigerians to go to China, work and live there. Considering this reality, any future agreements between Nigeria and China should make it easier for Nigerian businessmen and women to not only get to China, but open their own businesses in mainland China.
China's growing economy means that it is almost impossible for any country to not interact with it. One can only hope that a nation Nigeria will make sure that its dealings with China and Chinese businesses benefit not just a few, but many Nigerians.
* The picture above is not specific to Nigeria but used merely as illustration for this piece.
From the Archives:
-
Who Will Develop Nigeria?
-
Who Will Develop Nigeria Pt. 2
-
Could Coal Be A
Power
Solution For Nigeria
-
Nigeria Is Full Of Gas