Less than a week after announcing a suspension of Nigeria's football team, Nigeria's President, Goodluck Jonathan, reversed the decision. Unfortunately, Jonathan's reversal was announced on the very date FIFA had declared as the deadline for reversal. This now gives the impression that Jonathan bowed under pressure to an international sporting organization. That perception can be harmful for Jonathan who only has a few months in office before presidential elections. Additionally, the perception will weaken the office of the presidency and place pressure on whoever becomes president to restore the credibility and respect of the office. Furthermore, the snafu between Jonathan and FIFA raises questions about the behavior of the football agency, which challenged the decision of a sovereign leader in an avoidable way.

THE SUSPENSION
After its disappointing performance at the 2010 World Cup, many Nigerians were saddened by the failure of the national team to win a single match despite its rank, as of May 2010, as a top 25 football team. President Jonathan reacted by ordering a
two year suspension
and
promising a shake up in the Nigerian Football Federation (NFF) which regulates football in the country and was in charge of the World Cup contingent.
According
to Ima Niboro, a presidential
spokesperson,
"Th[e] directive became necessary following Nigeria's poor performance in the ... FIFA World Cup...If any financial misappropriation is discovered, all officials responsible will be held accountable...The problem of Nigerian football is structural...We need to reorganize the structures and there is need to withdraw from all international football competition so that we can put our house in order."
However, FIFA reacted negatively to the suspension because of its policy against political interference in domestic football associations. The body soon
demanded
a reversal of the suspension giving July 5th as the deadline. On Sunday, July 4th, the NFF
fired
its President
and Vice President. It also promised to not only disband the team sent to the World Cup, but reorganize tit's internal structure. After this, and on the very day of the FIFA deadline, a statement from Jonathan's office announced the reversal of the suspension.
YAR'ADUA AS A WEAK PRESIDENT
Jonathan became President during a period of political uncertainty. His predecessor, Umar Yar'Adua, died after months in a Saudi hospital and months more of questions about his health and capacity to lead the country. The fact that he came to power in elections deemed fraudulent meant that in addition to his health, his very mandate was in question. He was nicknamed "Baba Go Slow", "Yawnadua" and other names that highlighted the lack of confidence in his ability to satisfy his role as President. Yar'Adua was even disrespected by his own emissary to Guinea after that nation's 2009 military coup. Sent to inform the military junta that Nigeria would not support the subversion of democracy, Yar'Adua's emissary, former military dictator now Presidential candidate, Ibrahim Babangida, returned to Nigeria with nothing but
praise
for the Guinean junta.
THE PERCEPTION OF A WEAKENED JONATHAN
With Jonathan's
ascension to Aso Rock
, many were glad that he would not be saddled with the problems of his predecessor. It was hoped that, unlike Yar'Adua, Jonathan would be able to take charge and handle many pressing issues. In a country used to military rulers and heavy handed leaders, the perception that Jonathan is weak will unfortunately, gain him no fans between now and elections which are to take place in 2011. If Jonathan is to accomplish even half of what he has promised -
free and fair elections
, better electricity generation and distribution via
privatization
, etc., there can be no further dents in his presidential 'armor'. It will do Nigeria more harm than good if another leader is considered weak and ineffective.
As such, despite the fact that his decision to suspend the football team appeared rash and was
questioned by many
, it was unwise to ultimately give the appearance of succumbing to FIFA's demands. Granted, it is good to have a president that appears to listen to the complaints of the people and is willing to consider opinions that differ from his or hers, however, the office of the Nigerian President is more important that any desire to be liked. This is especially the case because Jonathan and future presidents will have to rely on the importance of the office to get things done and as such should not whittle away at the credibility of the post. Assuming that Jonathan intended to rattle the nerves of the country's football federation and players, he did not need to announce a suspension without considering that FIFA would call his bluff. Nevertheless, even after announcing the suspension and after FIFA's demand, Jonathan should have held his ground. He could have announced some demands of his own, requiring that the NFF offer a public accounting of all monies spent and specific details on future reform to be announced by a date after July 5th. Then, the president should have informed FIFA that it had no right to challenge him and that it could wait until the nation, and not just he, had been convinced that the national federation had plans to shape up. In the background, the president could have worked with FIFA to have the body amend its announcement of a deadline in a way that would have saved face for all involved.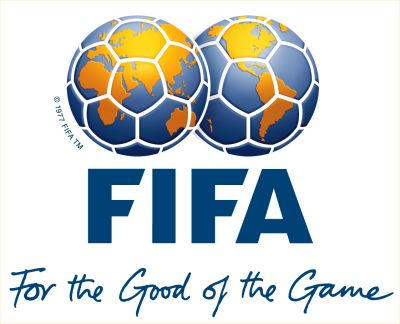 FIFA'S CHEEKY BEHAVIOR
It is understandable that FIFA must deter governments from interfering in the workings of national football associations like NFF. In fact, the need for this approach is reasonable. However, for FIFA to publicly challenge the president of a nation in such a manner is rude and incorrigible. After Jonathan reversed the suspension, the international body even went as far as
gloating
in a statement that the Nigerian government "had backed off" instead of being graceful. It matters not what form of interference occurred particularly when the organization's only public reaction was to implement a deadline within less than a week of the interference it was objecting to. There is no question that FIFA has its rules and must enforce them, but to do so in a manner that lacks decorum and any diplomacy is an insult not just to Nigeria's president, but also to Nigerians themselves. The deadline placed by the sporting body could be interpreted as not caring if Nigeria eventually played in the next few years, a subtle "good riddance". That suggests a disregard for football loving Nigerians, especially those who supported their President's decision because they knew that their team and the NFF needed restructuring someway, somehow. This, plus confrontations with other countries begs the question of whether FIFA is engaged in regulating a sport that should bring people together
or something else.
Irregardless, most Nigerians are simply pleased that what could have been a nightmare has come to an end. Jonathan' suspension could have caused FIFA to further ban play by all Nigeria's football teams including the U-20 women's team which was scheduled to participate in a tournament, and local champions, Enyimba, which were scheduled to participate in an upcoming African championship. Sadly, nobody comes out a winner in this incident. That is very unfortunate, given that a solution could have been created to benefit both Jonathan and the organization.
*Photo credit for FIFA logo -
Paulspins.com
From The Archives:
-
Goodluck, Nigerian Football
-
Jokes & Nigeria's Kaita (Video)
-
Nigeria's 'Portrayal' & The Need To Be Proactive